You are here: TUCS > RESEARCH > Focus areas
Focus areas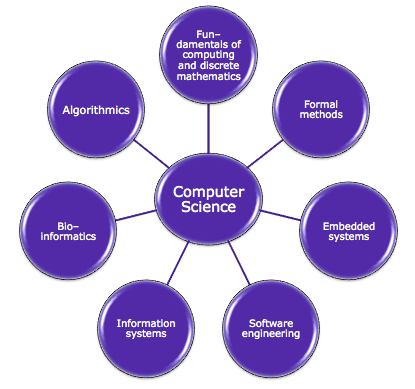 TUCS has 7 core areas of expertise.
Algorithmics
Bioinformatics
Embedded systems
Formal methods
Fundamentals of computing and discrete mathematics
Information systems
Software engineering
TUCS boasts a long history of high-level achievements of its affiliated researchers in these areas. In recognition of its early history, TUCS was awarded the status of a Center of Excellence of Research of the Academy of Finland in the very first round of such centers in Finland, 1995-1999. The formal methods research at TUCS, in the form of the Centre for Reliable Software Technology (CREST), was awarded the status of a Center of Excellence during 2002-2007 for its ground breaking research. The quality of research at TUCS has also been recognized through the fact that two Academy Professors (Arto Salomaa and Ralph-Johan Back), as well as three FIDIPRO professors (Robert Fullér, Luca Q. Zamboni and Harry Bouwman) have been / are affiliated with TUCS. TUCS is also hosting the research activity of Academician Arto Salomaa.